izzab & Allen stalk Buddy Guy....
So, izzab's friend Allen has an insanely awesome photo of him with Buddy Guy. At the end of the show on Friday, they tried to get through to get it signed. Here's how it went......
"You won't help us out? No, wait, let me show you the photo...."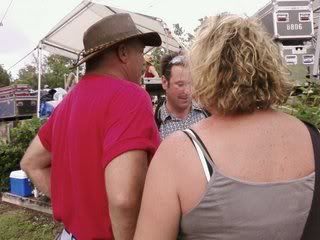 "COME ON!!! PLEASE?????????"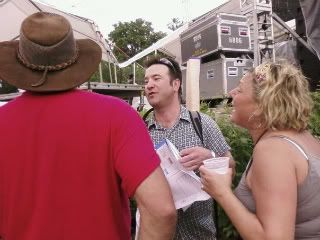 "HEY! MR. GUY! CAN YOU COME OUT HERE FOR A MINUTE???"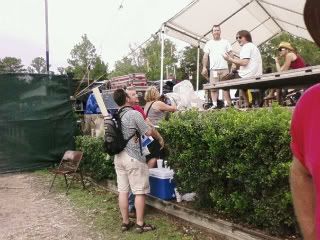 "No, no, it's okay, we're leaving. But did you see the picture???"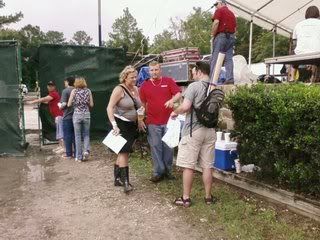 So... no signed picture. But we met some lovely security guards!