You think you're having a bad day?
THIS guy is having a bad day!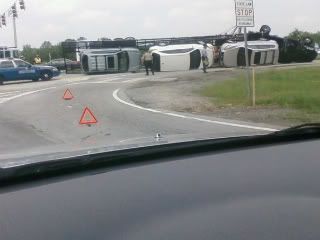 I saw this on my way to work yesterday. I assume he took the left turn too fast and lost it. That's all I can figure since it's the intersection of 2 completely straight roads.
_________________

I tell you one thing; you tell me another. We walk away, maybe then shake hands...