You think you're having a bad day?
THIS guy is having a bad day!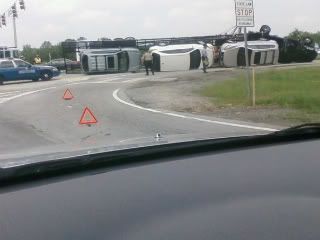 I saw this on my way to work yesterday. I assume he took the left turn too fast and lost it. That's all I can figure since it's the intersection of 2 completely straight roads.
_________________

In the clearing stands a boxer and a fighter by his trade and he carries the reminders of every glove that laid him down and cut him till he cried out in his anger and his shame, "I am leaving, I am leaving"...

...But the fighter still remains.