I promise, this will be the only Spammy thing I post about this here....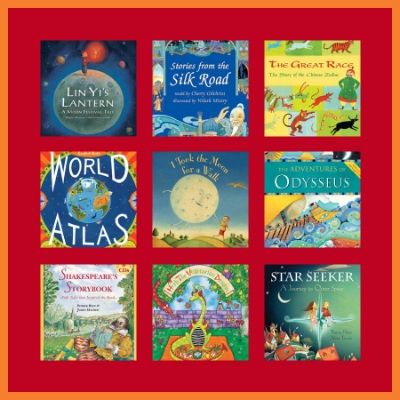 As some of you know, I've recently started selling for a company called Barefoot Books. They publish children's books that address subjects like Loving the Planet, World Cultures & Accepting Yourself and Others (you know….all that hippie stuff I'm into). These are truly fantastic books with amazing illustrations and range from animal/counting board books to independent reader books covering classic tales & Greek Mythology. I really love these books and they're exactly the sort of thing I'd buy for my kids (that's actually how I found out about the company).
If you have kids….or grandkids....or know kids….or need to buy a gift for a kid, check out my website. Orders can be made online (super-easy)....
http://www.barefootjess.com
https://www.facebook.com/barefootjessinGA
I won't bore you with my direct sales shtick, but I think these books are awesome and I'd really like this to be successful.
Thanks….and feel free to spread the word!